First topic message reminder :
Yesterday ProScuba completed a world record

The world record was something we found out about recently from a book of 2009 dive records. What it was, was simply the 'deepest underwater card trick'. This was in the book at 19m

so we bet it straight away in Capernwray in October

. Yesterday we blew that record even further

. As a member of the Magic Circle, i'm no stranger to doing a bit of magic

So armed with a deck of cards, Me, Rob and Doc did a 50m dive to perform a card trick at this depth.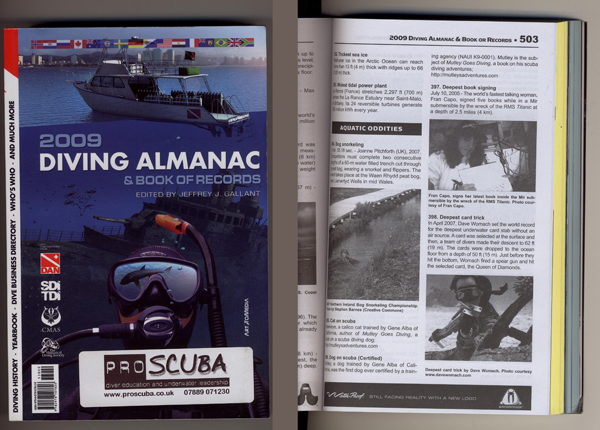 Success - the plan was a bottom time of 10mins at 50m to give us a total dive time of 26mins. All three of us were on twin sets and stage bottles. Nice easy dive with a card trick thrown in for good measure! Though I think my buddies were too narked to appreciate the magic trick