Windermere Debris Dive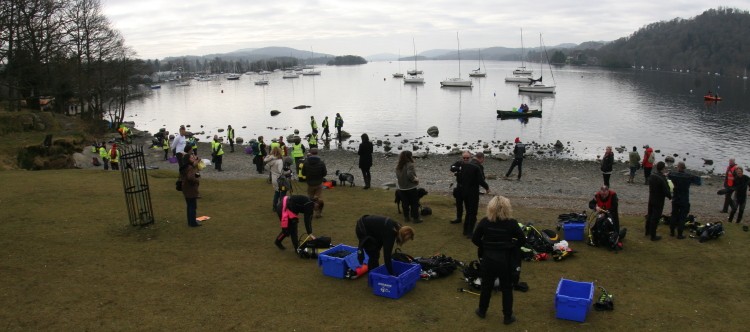 Yesterday ProScuba took part in a mammouth event in the Lake district. Over
300 divers
, 200 hundred land volunteers collecting rubbish from lake Windermere. An idea by by Paul Rose, explorer & TV Presenter got this all moving. So we joined him and all the others to do our bit.
I was not diving

but was volunteering my services as one of the two
MEDICS
providing emergency cover. But I was not even required for a plaster!
The area was divided up, I was based at the the most remote loacation. Cockshott point was our bit for two dives. Thank you you to the National trust for letting me drive right up to the shore.
Here are few pictures of the day - sorry I've no underwater images
TV Crews covered the event. Here is the
ITV news
reports on what was happening. Look out for people you know. Can't miss me!

http://www.itv.com/news/border/story/2013-03-02/windermere-debris-dive/