Today saw a a further trip to Lake Coleridge in situated close to the the Southern Alps of New Zealand. The skies were blue as the water that welcomed us with now wind and mill pond like conditions. Gary had a new dry suit he wanted to try before plunging into the depths of the Pacific 2 weeks hence for a dive trip we have booked on out of Kaikoura.
An early start saw us stop for a pie at the Sheffield Pie Shop, one steak and cheese for breakfast and one venison, for lunch. We departed the pie shop with coffee in hand. As we drove along the Coleridge inlet road and rounded the corner to the lake I had to stop to take in the scenery: -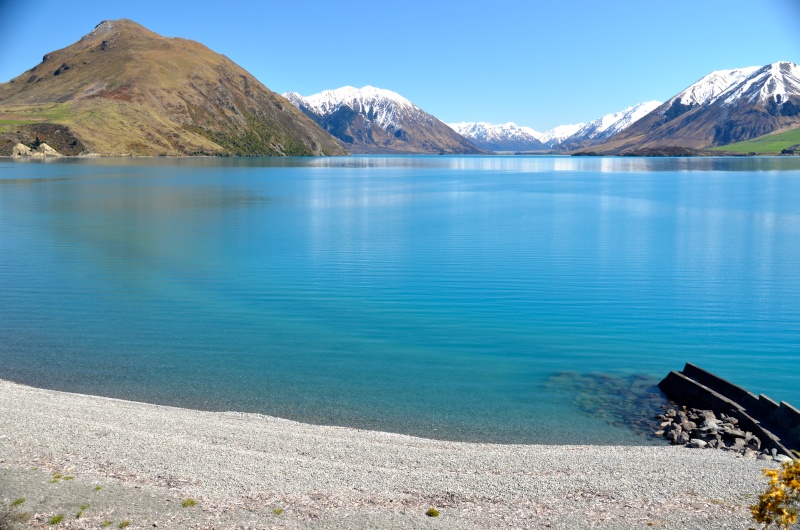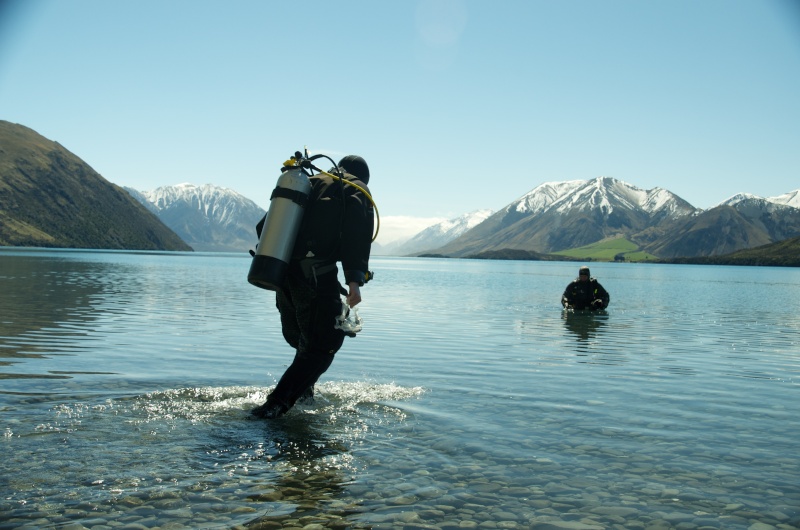 Dive 1... Max depth 18 m, dive time 36 minutes. Gary getting used to his dry suit, practicing his buoyancy, hovers, rising and falling whilst inhaling and exhaling. He did very well. Sights included fresh water mussels, some tiddlers, mud, more mud some rocks and loads of weed. An old Suzuki moped a push bike and a rotten tree stump.
Dive 2... Max depth 14m run time 36 minutes. Gary was much more confident this time around, his buoyancy was much improved and his awareness of position in the water was noticeably better. His hover went on for ages, 'fin pivot' was well executed and he removed and replaced his inflator hose without issue many times. Same sights as the previous dive although not quite as deep. By the time we got out the wind and subsequently, the swell had picked up I could feel the movement from about 5m. As we ascended the waves were also breaking on the shore.
At 525m above sea level this site is also an altitude dive as well as being amongst some of the best scenery you could ask for.
Roll on 21 October...