Just for Mr Killa in day order.
the check dive was on poseidon garden 14mtr 53 mins breakfast as we moved onto Dunraven 28mtrs 47 mins then becon rock for the first night dive 16mtr 52mins day one done And all on 32% nitrox oh yeah!!(or there abouts)
We moved on to the reef drift of Ras Ghozlani 32mtr 51 mins no rest for the wicked as we dropped into jack fish ally 29mtr 60 mins more food and a quick nap, then anenome city drift all the way to the yolanda 19mtr 44mins inti the current boy was it hard work.
moring on the alternitives for the night dive 9mtr 50 mins day two done.
Bcak to shark reef for the early dive 32mtr 60 mins and finished on the toilets again..

moving then to the small crack for more drifting 21mtr for 67 mins dive three was going to be special the Thislte was under our keel now and waiting for two eager divers to drop in so a little 30mts for 43 mins and some rest wait for the light to fade the Thislte by night 23 for 43 mins and off to bed still floating, day three over.
Up bright and early for one more dip 28mtr for 50 mins moving onto king stone for another drift very nice like a giant moving Imax screen 17mtr for 53 mins then the barge 10mtr for 74 mins and back on the barge by night 14 mtr 61 mins day four done
Day Five the Carnatic waited for us 24 mtr for 52 mins really nice wreck no gold thought!



then the Ghannis D next what a good wreck 20 mtr and 58 mins exploring this butie moving to dolphin bay nope not a one in site but still 13mtr for 69mins then giftum Island for the night dive 15mtr for 58 mins
day five and nineteen dives done
dropped in at small giftum another reef 31mtr for 70 mins very cool dive amazing sights huge fans corals every where the the last dive was in the spot called aquarium found a big shark here

11mtr for 70 mins and sadly we climbed out for the last time but what a week ras mohammed national park wrecks and drifts can't wait for the next trip maybe south this time.......
And NO our Russian was very well behaved i might even say a leg-end in his own land but a long way to go to be as good as our very own legend that is.
A Real Week Of Dive Eat Sleep.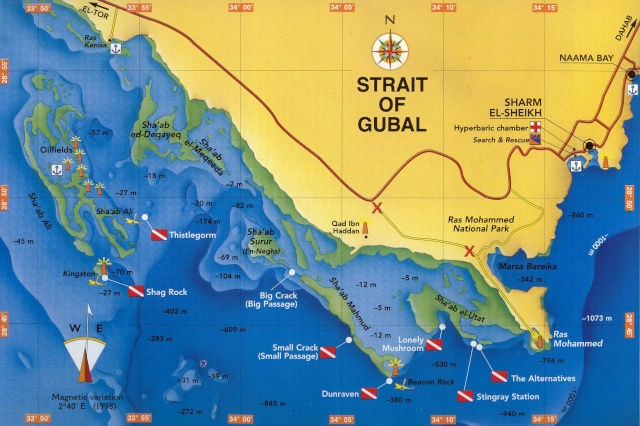 Now the Irish sea off wales ermm dry suit is out


Diving is mostly wet but soooo much fun