ECCY WITHOUT SMUDGE AND ANDY!
Just 8 turned out to a windy but warmer Eccy Delph today.
Nice to see 2 new divers out with us today, friends of Geoff's.
So buddied in pairs, but in 2 groups of 4 we set off on dive one. We all headed out to the Perfect 10 to get a deep reading, Ian G beating everyone with an impressive 20.4m at the front of the boat.
After this Ian's group went their own way, Tom and Charlie had to finish due to cold hands so after we saw them out Sonic and I had a little tour round, 46 minutes total time on dive 1.
So after the initial deep stride entry, van, APC, perfect 10, plane, Sonic and I went along the back wall to the telegraph pole with the telephone, and a messy gnome garden. Then we went across to the 2 containers, on to the cockpit and through the deep tunnel under the platform, finally out via the tunnel exit wher Sonic was surprised by a huge trout in the shallows.
A great dive, think Sonic liked it
Dive 2 was a relaxed dive with Ian, Gaoff, Sonic and Charlie.
Starting off at the shallow slipway entry point we dropped down to the 3m platform then headed straight over to the gnome garden/pole. From here we stayed by the far wall until we reached the playground, a short play there for the 2 kids, then over to the containers. Ian managed to loosen a fin but did not lose it, once that was back on we finished in a similar route as my Dive 1 via cockpit and tunnels. Geoff a little taken aback that this was an exit!
Photos are mixed from both dives: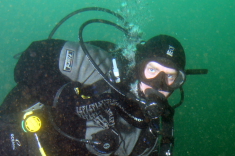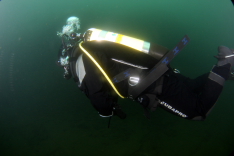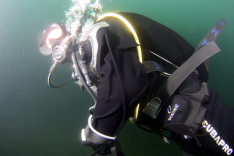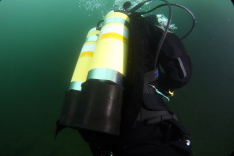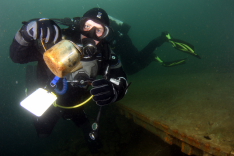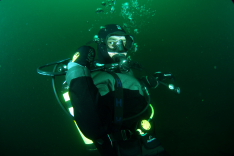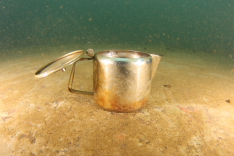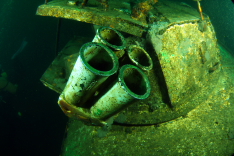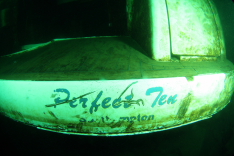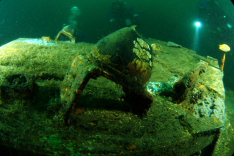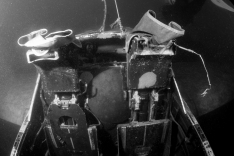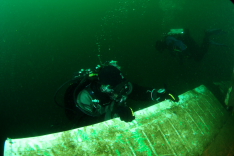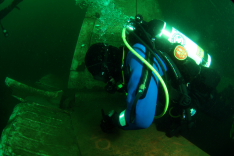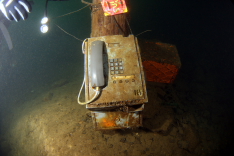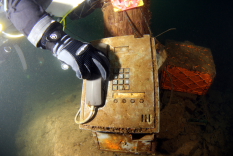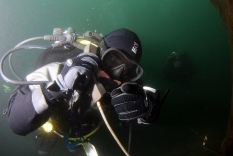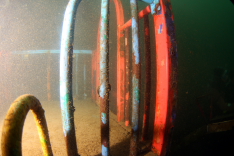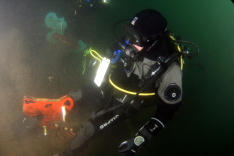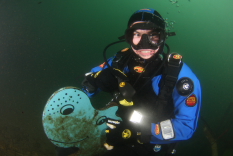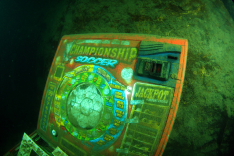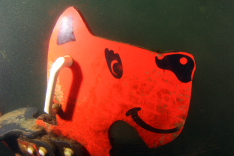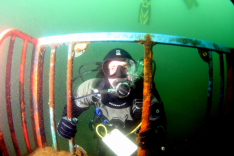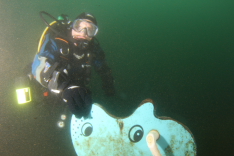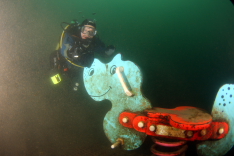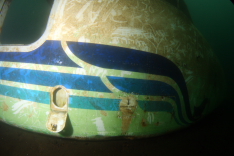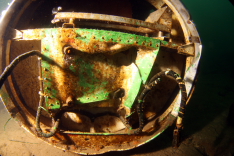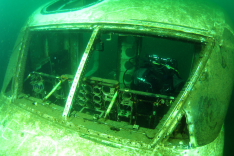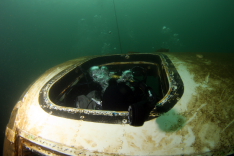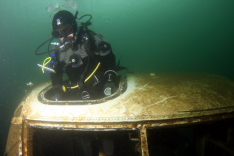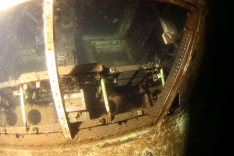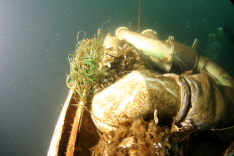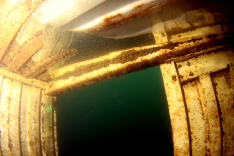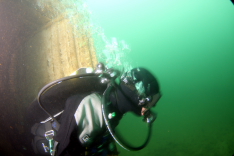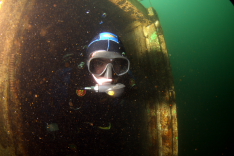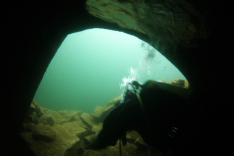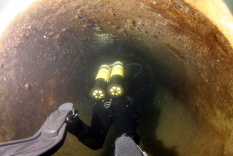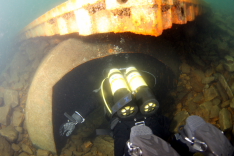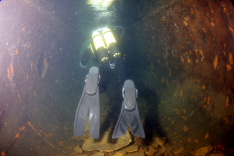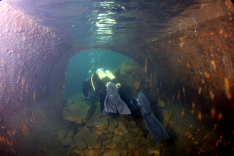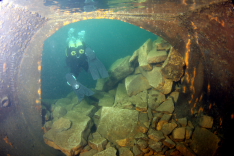 There will be a few more photos to follow....Sonic explaining the finer details of a gun part
l