killa wrote:

Had a little bimble in Capers on Sunday with Butty and Jack. The weather was very good and vis to start with around 5m.
Say Mr & Mrs Frog and Nats there also but they were diving with some others
Sorry killa but we had to go meet our welsh divers nor did we want cramp your style whilst you was looking soooooooo goood.....and they aint a patch on the leg ends we know and love...



As a some one once said to me all the gear.....

but being a dive tart...any lake in a storm.

as for the vis well it was bad second dive, however nats (deco diva) managed to take a couple of pics on the first.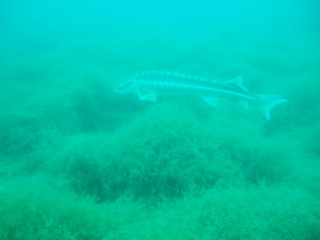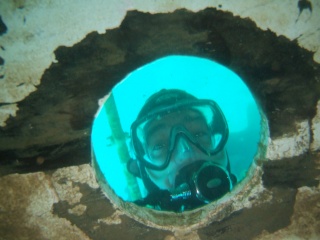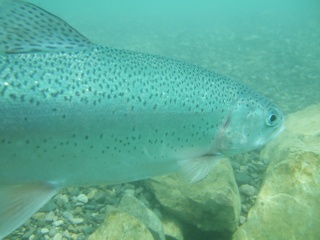 sure Papa will be Proud

killa wrote:

There were large numbers of students so the vis was cr*p on the 2nd dive. Did some navigation (or butty did) and due to the magnetic pull of the earth!!! :scratch: :scratch: The compass went wrong!!!! I stepped into the breach and guided us back to the Cessna (by chance) :cheers: Butty got that went feeling that all dry suit divers regret, so a third dive was shelved.
me thinks we need to calibrate the compass

or the divers

the strangest thing that happened was finding a lone diver looking for his buddy....he followed us and we had a look around while doing our safety stop and was reunited with his buddy on the surface with out panic.
And nats (deco diva) has now offically drown a teddy :cheers: :cheers: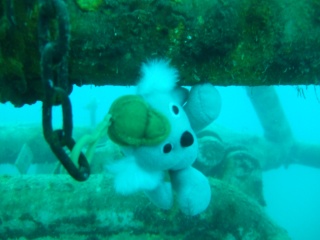 killa wrote:

There nothing better than being moist and going down with your friends!!!
Well can't wait for thebank hols fri - night diving. sat- shore diving, night dive and bar-b sun-boat dives and night dive. mon-vivian now thats getting down and wet
Anyone up for it?
Diving is mostly wet and definatly so much fun.