A small select group set off to Trefor pier this morning, but the sea was a bit rough and choppy so as our group was a bit smaller than expected we headed inland for a fun dive in Vivian.
The slate museum and railway were busy with tourists but there weren't many divers out. We were a bit of an attraction ourselves to those who don't realise that diving goes on there.
The vis was not as good as my last trip. We had the usual underwater phone call. Unusually we had a raw egg yolk to play with. Smudge and Tom went for the deep record by burying their computers into the leaves at the deepest point. There were a few new things in there and most of the old stuff, looking a bit tired in places.
Overall a good dive - and it didn't rain!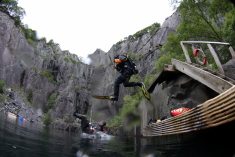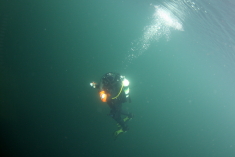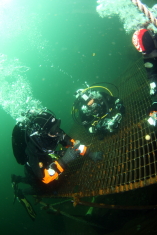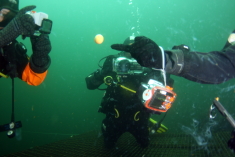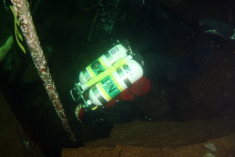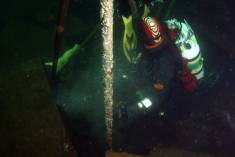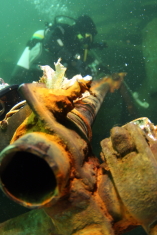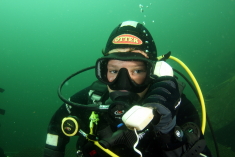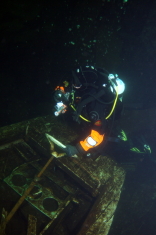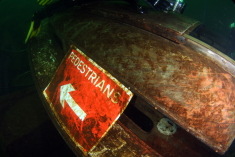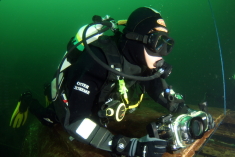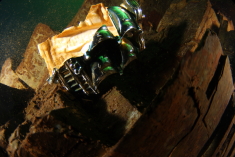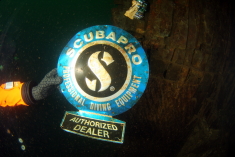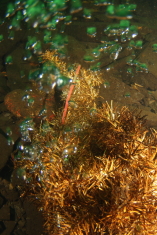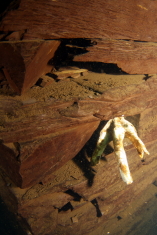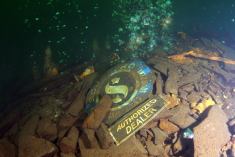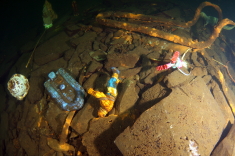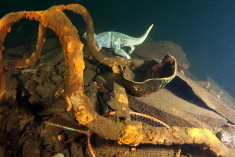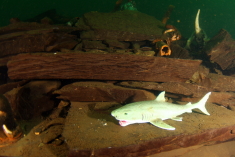 Looks as dark as Dotty